DID YOU KNOW WE HAD A TREE CHANGE IN 2023? THE PANTON STORE IS NOW BASED IN PICTURESQUE SOUTH GIPPSLAND.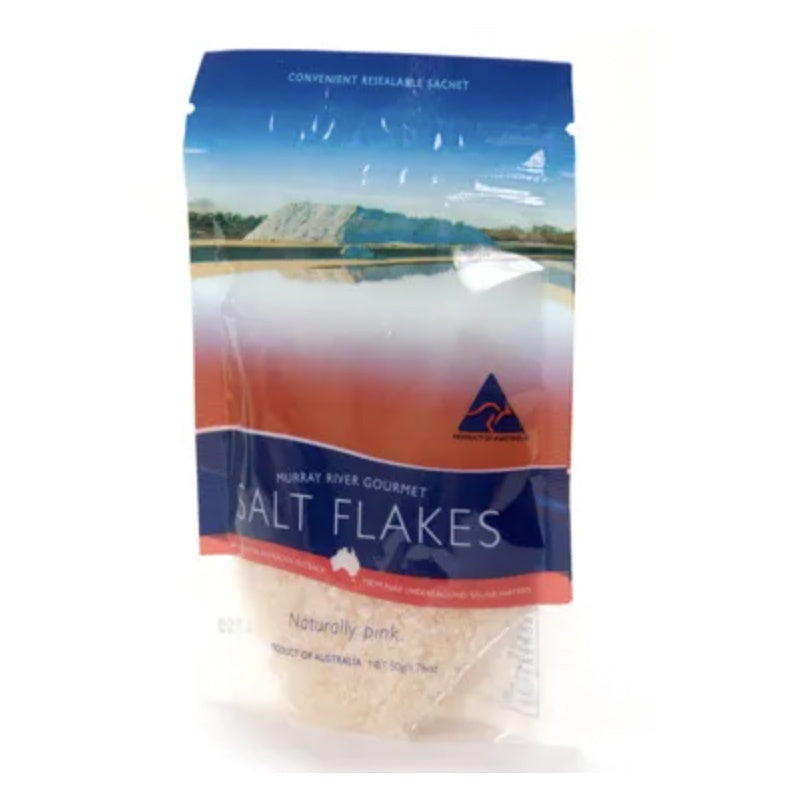 Murray River Salt Flakes 50g Pouch
Sold Out
This light pink Salt Flake is from the Murray River region in Victoria and is naturally produced from underground brines in the Murray Darling Basin.
By using this salt you are assisting in the serious problem of salinity.
An elegant and delicious salt flake, excellent for cooking and the table.
This box of salt makes a great gift if you are heading away and would like to take gift that is made in Victoria and is light weight for travelling.
Approximate Weight: 50g Pouch
Made in Australia.
---
---
Pin It