DID YOU KNOW WE HAD A TREE CHANGE IN 2023? THE PANTON STORE IS NOW BASED IN PICTURESQUE SOUTH GIPPSLAND.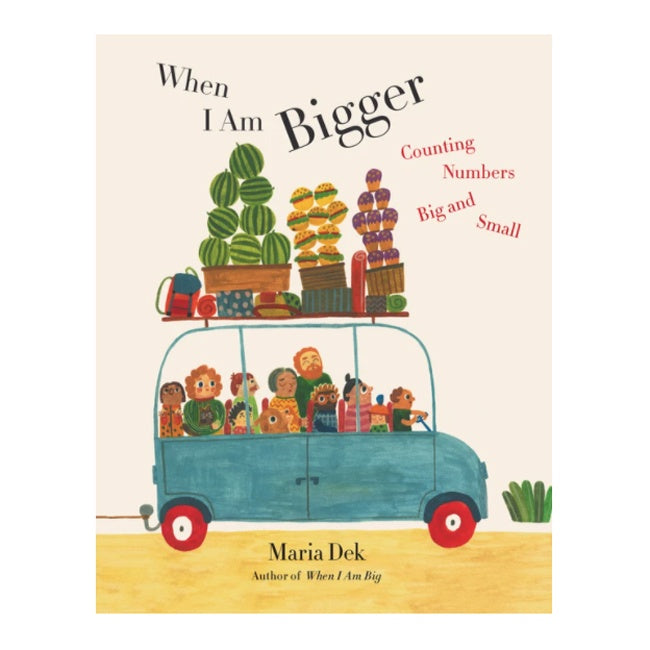 When I Am Bigger by Maria Dek
$40.00
When I Am Bigger, written and illustrated by Maria Dek.
As we grow, our dreams grow bigger too! This title is a counting book with numbers from nine to one hundred that skip ahead in non-sequential order, so readers are challenged to count all the objects to get the right number – and discover all the silly details in each scene along the way. Building on the whimsical scenarios in "When I Am Bigger", it's the perfect book for adventurous young learners ready to take the next step in counting.
Format: Hardback, Full Colour, 46 Pages
Dimensions: 21cm x 26.5cm
Author: Maria Dek
Publisher: Princeton Architectural Press
ISBN: 9781648960369
---
---
Pin It
---