DID YOU KNOW WE HAD A TREE CHANGE IN 2023? THE PANTON STORE IS NOW BASED IN PICTURESQUE SOUTH GIPPSLAND.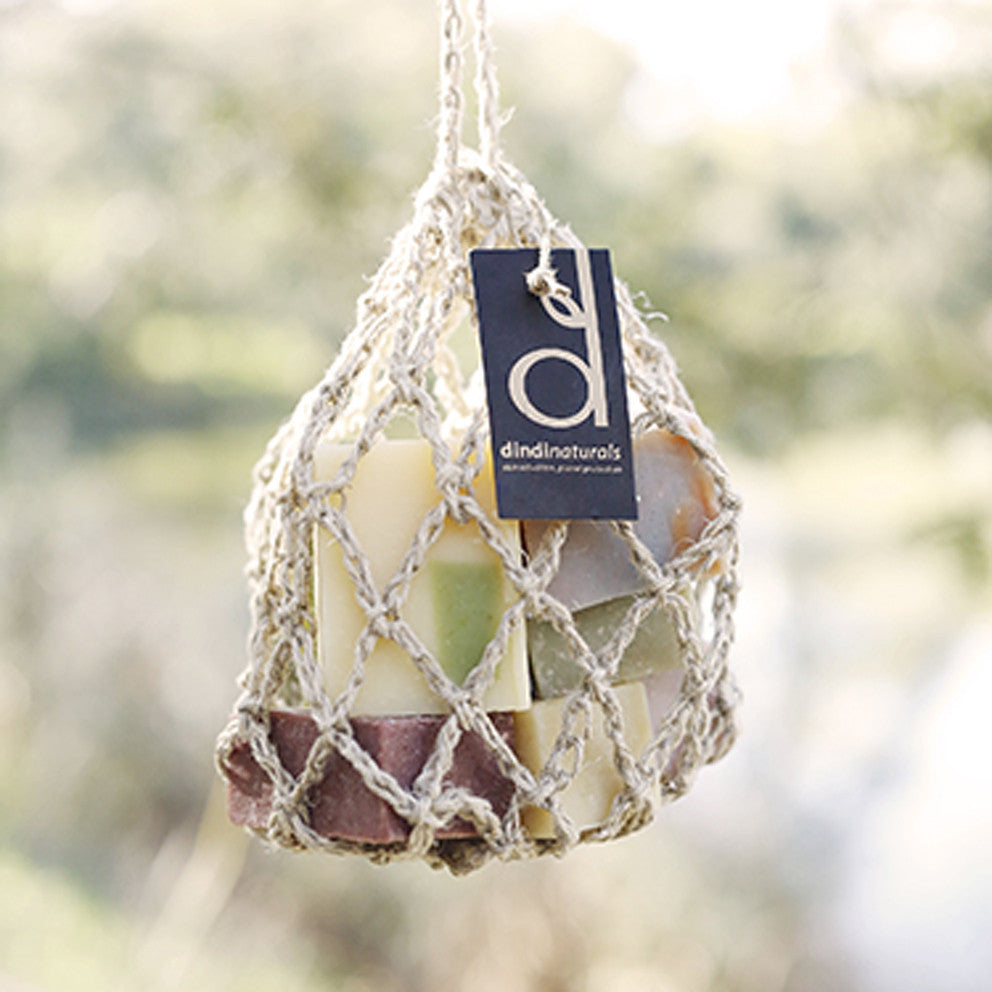 Dindi Naturals Hemp Bag of Mini Soaps
$25.00
Dindi Naturals lovely crocheted hemp bags are durable and versatile. Filled with skin-loving soaps (around  in mixed scents they make a wonderful eco-friendly gift for anyone. Hang them anywhere you'd like to scent the air.
After the soaps have been used, the bag can be re-used over and over again for things like storing garlic, limes or walnuts. Note that these bags are slightly larger than our hemp soap saver bags.
Approx. 250 to 300g soap pieces.
Proudly handmade in country Victoria.
---
---
Pin It