DID YOU KNOW WE HAD A TREE CHANGE IN 2023? THE PANTON STORE IS NOW BASED IN PICTURESQUE SOUTH GIPPSLAND.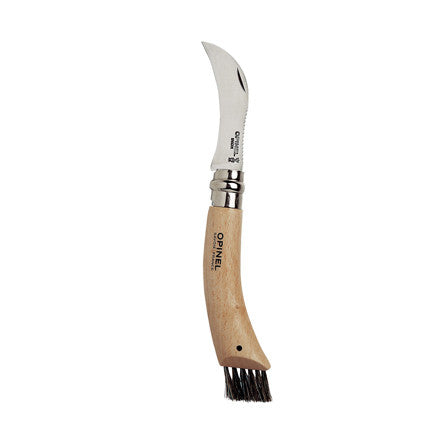 Opinel Mushroom Knife No.08
$54.95
Specially designed for picking and preparing mushrooms, the Opinel mushroom knife is the ideal companion for walking in the woods. Its pruning blade and boar bristle brush are perfect for cleaning and picking mushrooms.
Made of wood and steel, robust and reliable, ingenious in its creation and easy to use.
From head to tail the knife measures 20cm. The blade itself measures 7cm.  This knife folds down to easily fit in your pocket or glove box.
OPINEL have been manufacturing quality knives in France since 1890.
---
---
Pin It